The last ten weeks seem to have flown by with some amazing designs. I hope you're enjoying these round-ups? If there is anything you would like to see added or changed just get in touch! Without further ado, week 10…

1. Josh Sullivan's portfolio looks different and eye catching immediately. Great design work here:




2. Another portfolio site, this time for designer/developer Wing Cheng. I really like the concept for navigation and illustration:




3. The mouth watering images in the large slider and great typography caught my eye for CJ's Favourites: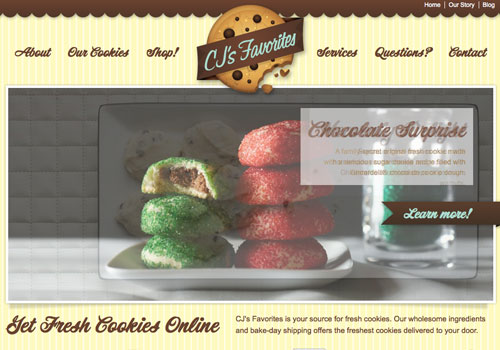 4. Next up is Word Refuge offering creative SEO copywriting. Grunge and texture all the way here:




5. Lastly this week is Sea Change. I love the mono palette and almost comic book feel:




That concludes another week. If you know of any great looking sites based either on design or some awesome CSS then please send me the link. Until next week!
Tweet