Week no2 kicks off with a sweet design from You're the Youth. Enjoy…

1. You're the Youth is a politcal site aimed at young folk and potential first time voters: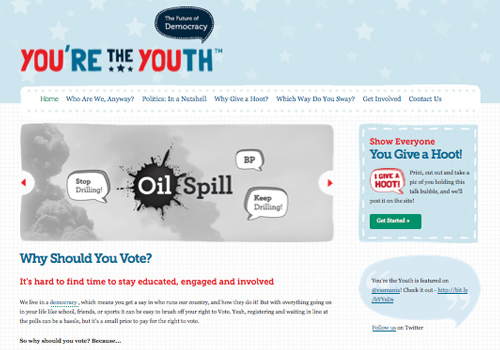 2. Next is a great looking portfolio site from Christian Swinnen. Nice textures:





3. Arrested Development is a US comedy series starring Jason Bateman. The site uses some cool illustrations and, if you watch the show, some funny quotes:





4. Coffeetopia up next. Nice layout, nice colours, nice little site:





5. Lastly this week is Launchlist. This has gained a lot of popularity in the last week for good reason; it's a sweet looking site that's also a great product. This one would suit an iPhone app perfectly:




Thanks for checking out week 2. What was your fav site?
Tweet